Posted on18 January 2012. Tags: 2012, campaign, com, debate, Facebook Page, GOP, Myrtle Beach, Myrtle Beach Cory Ayers, Paul, Rap, Rap Song, ron paul, SC, Smiley Chris, South Carolina, WeAreChange
WeAreChange Myrtle Beach & Cory Ayers (www.StanceforFreedom.com) joins Ron Paul supporters at the ?First in the South? GOP Presidential debate on 1/16/2012.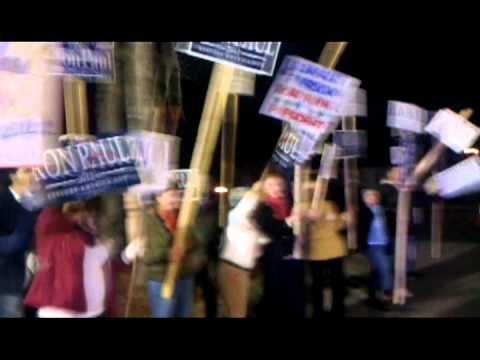 Music by: Smiley Chris
Facebook Page:
https://www.facebook.com/pages/Smiley-Chris/306124246093738
YouTube Video: South Carolina?s Choice: Liberty or Death (Ron Paul 2012 Rap Song)
http://www.youtube.com/watch?v=IEd7F5wBrqI&feature=youtu.be
South Carolina for Ron Paul:
https://www.facebook.com/RP2012SC
Myrtle Beach for Ron Paul:
https://www.facebook.com/pages/Myrtle-Beach-SC-for-Ron-Paul/208993092499573
http://www.meetup.com/mbliberty/events/47301532/
Thank you to all the Ron Paul supporters out there, especially to the men and women of our armed forces who have taken the stand to support the Ron Paul campaign.
Source: http://www.wearechange.org/?p=11418
manny pacquiao pacquiao blanche blanche gloria allred black friday ads 2011 black friday ads 2011